This past week  has been a pretty "heavy" week .  The loss of anyone in our community and circle of friends and loved ones is hard.  Their passing brings forth memories and reminds me/us that sometimes we have let life get in the way of living.
Mary Jo Shannon Sullivan passed away Saturday, February 16th at the St Joseph Hospice Center.  Mary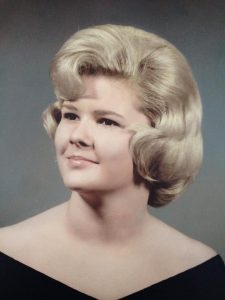 Jo was the daughter of the late Earl and  Myrtle Jean Shannon and she grew up in Millersburg.  When she married she moved far away – to Ruddles Mills!  Mary Jo had been battling cancer for several months and a couple of weeks ago suffered a stroke that hospitalized her. Her children Candy, Shannon and Jason were with her at her passing.
 Mary Jo loved Millersburg, its history, its charm, the residents of the 50's to the current residents,  She loved  MES and the fall festivals !  She loved the historical cemetery and the stories of the folks buried there,  She was very instrumental in organizing the successful cemetery tour in Millersburg a couple of year ago as she told the story of the Indian Boy in full dress as the "lady" wearing  a 1930's black mourning dress and hat and veil.  Mary Jo was the friend everyone cherishes because she was there for you at the drop of a hat and her smile and laugh made the day always better.   Her family  was a good friend of our family .  She was one of the "moms" that took care of our children when my mom was hospitalized – often for several days at a time.  I could've been a better friend to her.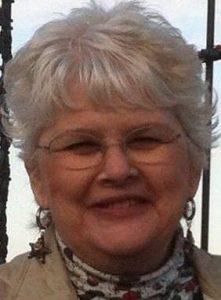 Growing up in Millersburg, she was often  one of the young ladies chosen to be escorted for the MMI boys at the Military Ball since most of the Cadets were from far away.  She was chosen homecoming queen one year and a former Cadet told me she was " the prettiest girl in Millersburg !" Mary Jo had the motto that she posted wherever she went – including the last hospital stay – "in the end, what will be remembered is the laughter…"
Mary Jo is survived by her children Candy, Shannon and his wife Cindy, and Jason.  Visitation will be at Lusk McFarland Funeral  Home  on Thursday evening from 4:30 to 8:30 p.m. and burial will be a private service.
RIP Mary Jo, thanks for being our friend. I will miss knowing you are a phone call away. Our prayers are for all who knew and loved her.
A very special young man with Millersburg roots was killed Saturday, February 10 in a car wreck. Parker Wyatt Cole, the son of Isabella and Greg Cole was a student at UT Martin and a cowboy who loved the rodeo circuit.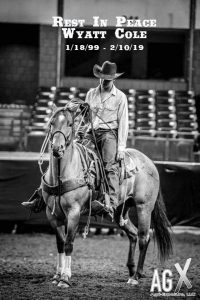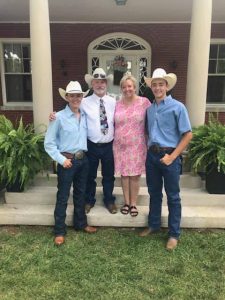 Wyatt and his family lived in the Martin house right outside Millersburg.  The night he was born his older brother by two years spent the night with us.  I also had three of our older grans  (then 6,4 and 2) and we were so excited to hear the news he had arrived,  the 5 of us celebrated with breakfast in bed!!
Wyatt had the most infectious smile and the warmest hugs.  His family moved to Owenton when he was in middle school.  Having grown up with cattle as his family's occupation, Wyatt began roping cattle ( they looked like goats then but he was sure they were cattle….)  when he was 3.  He was a rodeo kid, learning the proper techniques and perfecting them!  He was also a basketball star in high school that was eulogized as "the" team player. His funeral was last Saturday  and the Owen County Gym was filled with young and  old people who all remembered Wyatt as "the man !"   "a good kid", " a friend when you really needed one" and  "a gritty assed young cowboy that loved to dance and loved the Lord"  Wyatt was 20 years old .  I pray for his parents and his brother Quinn and I pray that all who knew him take away his love of life and God and living. RIP Wyatt, You made our lives better.  https://www.mcdonaldandnew.com/obituary/wyatt-cole
Norman Ledford of Millersburg passed away last week.  Norman and Judy and their family lived on the Blacks Cross Road right outside of town.  I didn't know Norman well yet when I did see him at the store at the bridge or other local places, I liked him.  He was quiet and kind.    Some of the friends that were close to the Ledford family tell me the times spent together were "the best!"   I think maybe there were some fun card games shared !  Norman was the son of the late Charles and Lillian Ledford and is survived by his wife Judy and children Clay ( Jennifer) ,  Lauren ( D.J. ) Harrington  and Becky McGinnis and six grandchildren.  A private family service was held.  RIP Norman and our thoughts and prayers are with all  who knew and loved him.
Our condolences go out to all of the loved ones of these folks and to all experiencing a loss.  Please keep these families in your warmest thoughts and prayers.
Lorrain 2-19-19